If you haven't yet booked your next camping holiday, you can still book at the last minute !
Save 10% when you book less than 7 days before your arrival and enjoy a fabulous value for money holiday* at Bois-de-Cené near Noirmoutier in the Vendée.
To make the most of this offer, contact the Camping*** Le Bois Joli at + 33 (0)2 51 68 20 05 or send us a message using the contact form or book on-line.
*subject to availability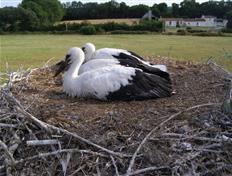 Ours is the only campsite in Europe that can boast having such exotic guests who return each year ! These birds arrive from the west coast of…